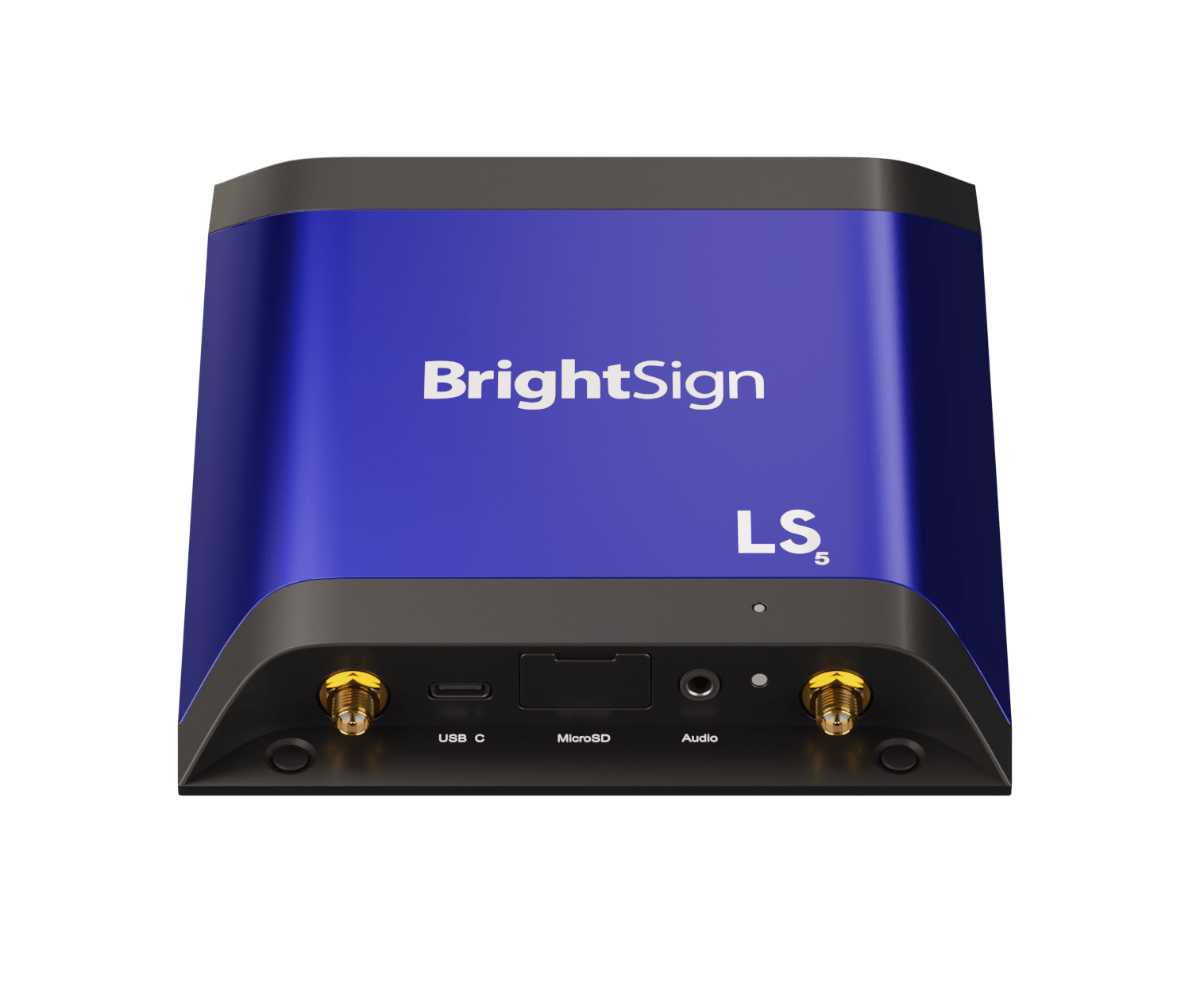 BrightSign LS
BrightSign's instapmodel is bekend om zijn betrouwbaarheid en betaalbaarheid in een zeer compacte vorm.
Deze kleine BrightSign LS425 bezit alle kenmerken om de concurrentie ver achter zich te laten. Met verschillende netwerk mogelijkheden, volledige ondersteuning voor H.265 1080p60 video, basis HTML5 ondersteuning and USB interactiviteit, is dit model uitermate geschikt voor simpele streaming toepassingen en grote implementaties van de gebruikelijke content.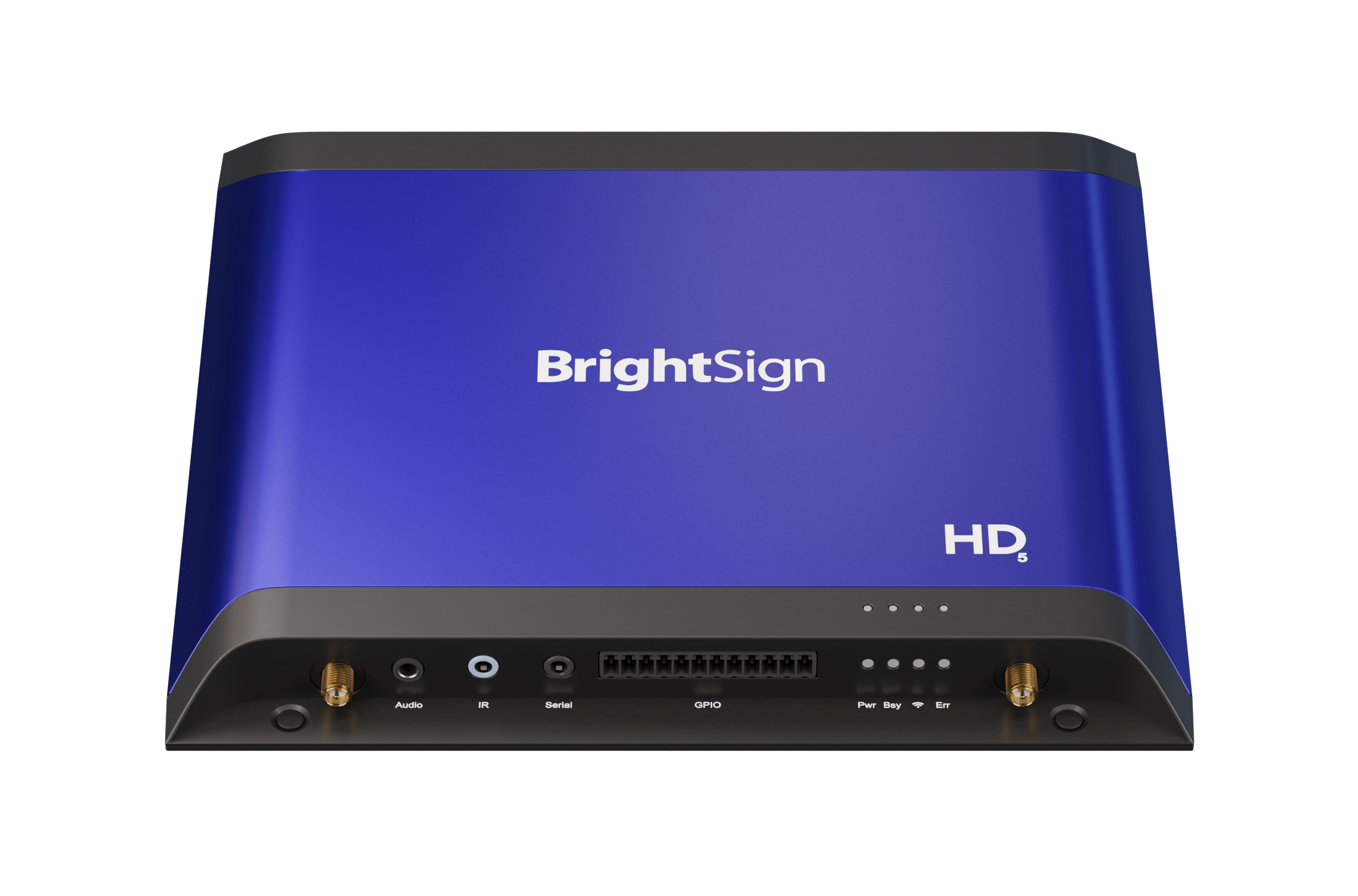 BrightSign HD
Een bijgewerkte klassieker bekend om zijn betrouwbaarheid en krachtige prestaties voor mainstream toepassingen. ondersteund nu 4K resolutie.
Build experiences that go beyond the screen with the all new BrightSign HD5. This ultra-high-definition player is purpose-built for interactivity, 4K60p HDR10 video, and demanding HTML5 animations. With its flexible I/O set, interactive peripherals like touch screens, proximity sensors, and buttons are easy to install and control. UDP and serial commands can be used to control environmental elements like lighting and conference room routing. Integrated partner solutions enable networks of players to deliver audience measurement, monetization, and analytics data to a centralized dashboard. A patented aluminum enclosure and slim form factor allows the device to operate reliably in extreme conditions. With its full set of I/O connections, high-quality 4K video, and advanced HTML performance BrightSign HD5 is the player of choice for captivating experiences that connect with your audience.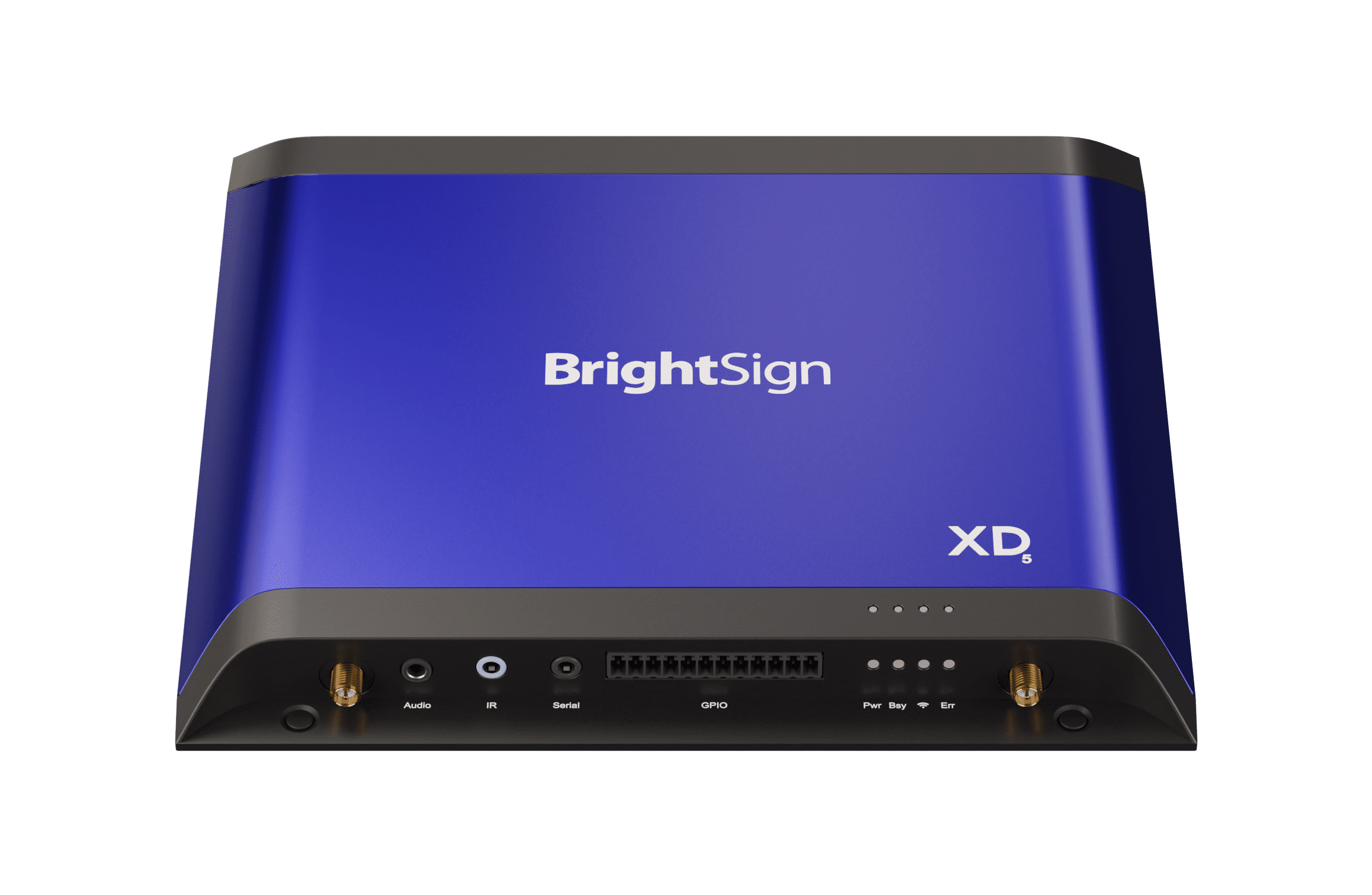 BrightSign XD
Voor hoogstaande prestaties en superieure technologie en een 4K HDR afspeel mogelijkheid.
BrightSign XD5 supports the demands of modern digital signage which relies heavily on HTML5 content and motion graphics. It is specifically designed to power challenging 2D Web GL motion graphics in Full HD with speedy load times, smooth animations, and responsive interactions. Multi-touch interactions including pinch, zoom and swipe are supported for unique and engaging experiences. Real-time transformation of motion graphics linked to live data feeds always keeps your signage up to date. Power Over Ethernet (PoE+), self-encrypting SSD storage and a thin enclosure simplifies and safeguards deployments like never before. With BrightSign XD5, you get powerful HTML5 performance optimized for HD motion graphics, high-quality 4K video, simplified installations, and secure storage with room to grow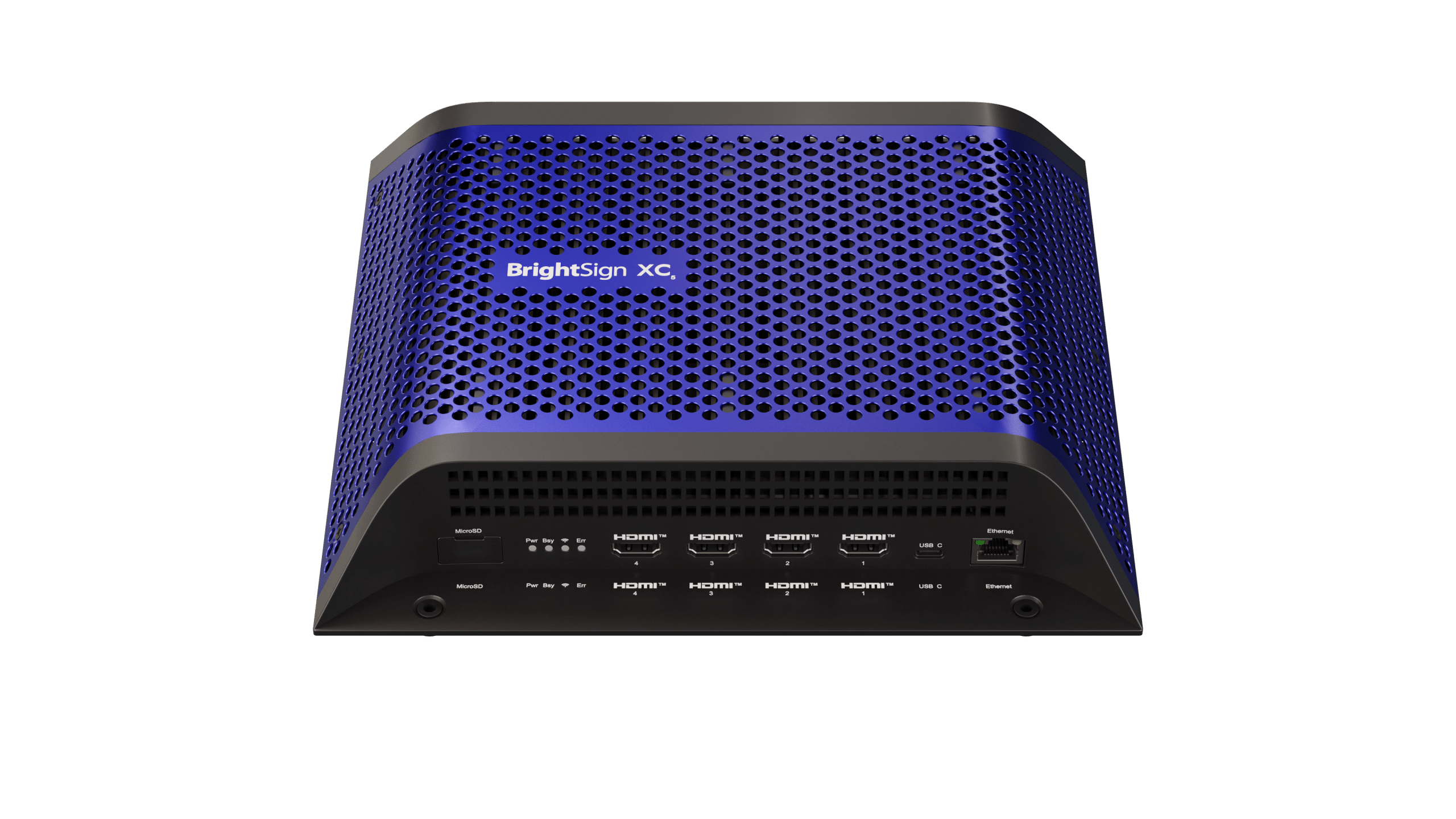 BrightSign XC
BrightSign XC5 is in a category of its own that outperforms signage PCs with ease. Two models offer differing levels of HTML5 performance, both offer stunning 8K and a complete set of connectivity options.
From 4-screen video walls to blazing-fast 3D Web GL applications, BrightSign XC5 does it all. Crafting video wall and multi-screen presentations are significantly streamlined with multi-output players and our BrightWall feature. With multiple HDMITM outputs, stellar HTML5 performance and stunning 8k video, XC5 is the most powerful player BrightSign has ever created.